First off, let's consider your market. Obviously, parents buying kids' backpacks for their kids are your priority. But there are other opportunities out there rolling out on a constant basis as well. Here's a list you might have forgotten to consider in terms of your market. There are schools that purchase backpacks. And this could range from anything between one class with 20-50 kids and an entire school with a kid crowd of 500-2/3000 or more kids. There are also donators wanting to donate mini backpacks to kids. There could be organizations buying wholesale mini backpacks for kids.
How about those kids' clubs wanting a unique mini backpack to represent their club? Opportunities are endless in the market. But are you really prepared to be the number one choice in the market for all such situations? Do you have the capability to bring down wholesale mini backpacks to your stores in a short period of time and be the gap filler of your market? Here are some essential tips for you retailers and anyone who wants to purchase wholesale mini backpacks.
Do not consider anything that ticks off that "low-quality"
Kids are kids and they wouldn't scold you as soon as they ripped that water bottle pouch off their bags cursing the person who made it. But parents! And whoever purchases your products can do that if they are actually towards the low-quality side. It's true that pretty backpacks are quite the motivators to send the kids off to school. And that is without having to watch them hang on to your clothes whining and making all the ruckus not wanting to go to school. This motivator factor should be there obviously. But trying to make the bags all fancy and cute definitely cannot take away the quality people demand out of these necessary products.
The end-user looks for something that can last longer. Perhaps even quality enough to withstand years' worth of aggressive treatment. So in this case, bad quality material in the making of the bag won't do. What else won't do? A crappy zipper won't do either. Do you think a handle that comes off the bag before even they properly start to use it would be tolerable? No. Then the ruckus would be not of the kids but of their parents. And that comes straight at you. End result? You go down the market. How do you avoid that? You take precautions. How so? You look for a dependable whole seller. A wholesaler who can provide you with high-quality, durable, and comfortable mini backpacks. And someone who deserves to keep refilling your stocks. We cannot leave you hanging in here. So here's the one we recommend. TOCHANG!
Look for customizable options
Once again, it's worth stating how the quality and the design go side by side in terms of their roles in grabbing the market opportunities for you. A good quality crappy design won't be the most likable mini backpack obviously. And a fancy bag of lousy quality! Nah! Forget it! So you do not have to sway between quality and design now. Because you know you need them both. So the big problem now is how to optimize the looks with the quality. You found a high-quality wholesale mini backpacks provider up there already. Check their availability for customization of your product. That way, you get the chance to optimize the looks of a quality product.
The more options there are for you to customize, the better it is. Customizing can go anything from the material key chains, zipper pulls, labels and stickers, sizes, colors, and water bottle mesh to patterns, styles, characters, monograms, and much much more. Since we already recommended you a wholesale mini backpacks provider for high-quality backpacks, I'm sure your question now is – Do they provide customization options. Absolutely, yes!
Check for the affordability and availability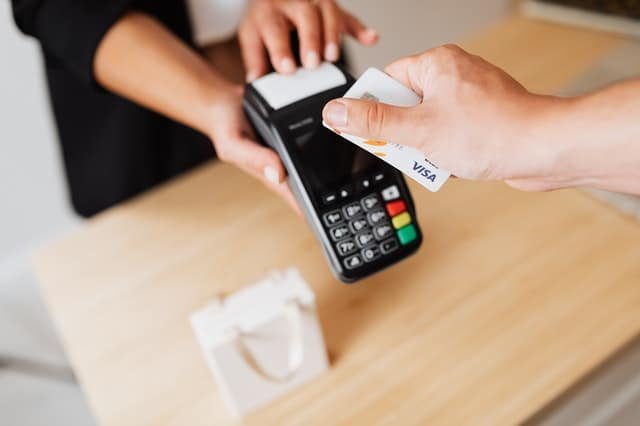 What else matters other than quality and design? The price tag! This cannot go unspoken. You can get the highest quality wholesale mini backpacks with all the customization options you can think of. But, how hard do they hit your pocket? Price tags matter. You have to think about the product that can reap you profits and go for necessary products as such is already to your advantage. However, even if they pass the quality test and perfect design factor, they cannot drain your pocket and overdo your budget. So you need the right manufacturer doing all three jobs for you. That is – a High-quality, customizable wholesale mini backpack for an affordable price. (https://tochangkids.com/backpacks/ )
You are covered in many details now. Last but not least though, check for their availability. Look for a large-scale wholesale mini backpacks provider doing international trading. That way, you can be assured of the fact that your stocks will be refilled at the right time, with the right products in the right quantity for the right price. One of the major concepts in the business world to perform it right is that you have to supply for the demand. If you cannot do that, the market may not favor you in the long run. So, stock refilling is a serious job and your supplier better do that necessary favor for you. Tochang! Absolutely killing it!
TochangKids –  Buy wholesale mini backpacks for your retail stores

The retail market for backpacks is very competitive. Looking for the best options is necessary. But the best options should qualify and satisfy both you and the end-user. That is how important selecting a dependable wholesale mini backpack provider is. As we recommended to you throughout this article Tochang is a wholesale mini backpacks provider making milestones in the manufacturing industry for long years now. They have collaborated with the world's giant names like Disney providing them with kids' backpacks and many other kids' products supporting both OEM&ODM.
Pioneering the Neoprene make-in products in the Chinese market, Tochang designs and manufacture durable, light-weight, splash-proof, comfortable, and high-quality adorable mini backpacks for the world market. Go ahead and check out their amazing mini backpack designs that are kids' friendly and comfortable to lug around.